Armor Panel for Land Vehicles
Provides protective capability to vehicles and raise crews' survivability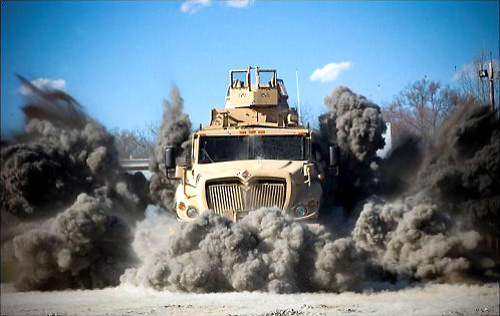 Plasan's armor panels are made of light composite material, providing defensive capabilities against firearms, IEDs, and land mines, to raise crews' survivability without excessively compromising vehicle's performances.
Vehicles equipped with Plasan's armor panels are being operated worldwide for counter terrorism, special-forces, patrols, and freight transportation. These vehicles, unfortunately, are being field tested on a day to day basis.
Advantages
Can protect against almost all types of small-arms ammunitions.
Performances are field proven in various conflict regions.
Panels can be modernized and modified upon customer's request.
A solution based on extensive field-use experiences.
Nissan Navara

Toyota Land Cruiser

Mack Truck

RTD Sherpa

ASTRA

NATO MMWV